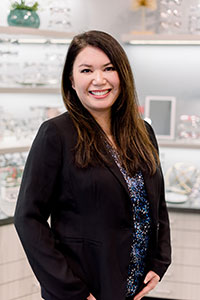 Dr. Lena H. Walker, O.D.
Dr. Lena has been a dedicated professional within our practice since 2000. She is warm, friendly and caring, and able to address the vision and medical needs of all ages. She is experienced at treating a wide range of eye diseases and conditions including glaucoma, cataracts, macular degeneration, and diabetic retinopathy. Dr. Lena will meet all of your spectacle and contact lens needs.
Originally from Hawaii, Dr. Lena received her bachelors degree at the University of Washington in Seattle. She then moved to Oregon where she received her degree in optometry with honors at the Pacific University College of Optometry in 2000. Dr. Walker is an active member of the American Optometric Association as well as the Oregon Optometric Physicians Association. While at Pacific University, she received the Vistakon Award of Excellence in Contact Lens Patient Care. Dr. Lena has also been honored with a Spotlight Readers Choice Award.
Dr. Lena currently serves as the President of the non-profit organization, Oregon Foundation for Vision Awareness, whose mission is to provide eye care for any Oregonian who is in need. She also serves as the Chairman of the Board for the public health foundation, Columbia Health Services. In her free time Dr. Lena enjoys spending time with her family. She loves to travel and taking photos wherever she goes.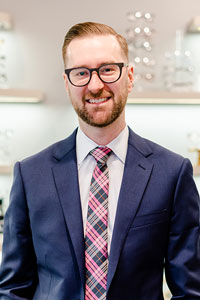 Dr. Tom Chewerda, O.D.
Dr. Chewerda (Dr. C) is originally from North Dakota. Pleasant, easy going and full of compassion for others, he maintains a positive outlook with a light sense of humor. Dr. C is experienced in the management of a wide variety of eye diseases such as diabetic retinopathy, glaucoma, cataracts, and dry eye syndrome. With an emphasis on ocular health assessment, specialty contact lenses, and pediatric vision care, Dr. C is passionate about meeting the eye care needs of Columbia County's residents.
Dr. C received his bachelors degree from Pacific University in Forest Grove and obtained his degree in optometry at Pacific University's College of Optometry in 2009.
Dr. C is a member of the American Optometric Association, Oregon Optometric Physicians Association, and the Portland Metropolitan Optometric Society.
In his spare time, Dr. C can be found with his wife and two children and he enjoys playing tennis and golf, snowboarding, and watching baseball.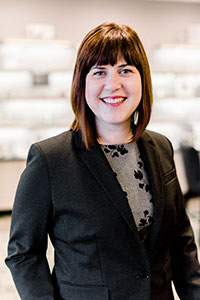 Dr. Sarah
Dr. Sarah is originally from the Canadian prairies, and received her bachelor's degree from the University of Saskatchewan. She spent a year living in Japan, then moved to Oregon and completed her optometry degree at Pacific University in Forest Grove.
Dr. Sarah is known for being patient and relaxed. Her calm demeanor and quiet confidence put even the most anxious patients at ease. She enjoys the variety of patients that come in, from infants at their first exams, to long term glaucoma patients.
She is an active member of the American Optometry Association, and the Oregon Optometric Physicians Association, and is a past president of the Portland Metro Optometric Society. She is a proud advocate and supporter of the Oregon Lions Sight and Hearing Foundation.
In her spare time, Dr. Sarah can be found with her husband and two children, exploring the outdoors and finding that next great cup of coffee.